We are your
e-commerce sales agency
We are experts at bringing users who are interested in your products and services to your online shop, who will then become customers. It's time to have a strategic ally to increase the sales of your e-commerce!
We guide your potential clients through the process of connecting with your brand. We attract them, close sales with them, and delight them in order to turn them into promoters.
We generate quality traffic and close sales for your e-commerce!
How do we create a strategy to
increase your e-commerce sales?
We implement different digital marketing strategies that increase the traffic to your e-commerce, and catches the attention of users that have interests related to your brand.
We maintain a digital ecosystem that creates trust with your visitors, and we connect your products or services to their interests, desires, or weak spots. We turn them from visitors to customers!
We take care of the relationship with your customers after they make purchases. We create content and bring them experiences that fit their needs, which make them fall in love with and promote your brand.
We keep track of your sales goals, and the results of the strategies we implement, to execute constant optimizations and maintain a continuous growth in the rentability of your business.
Quantifying is the

key to success
Get to know some important factors to measure the effectivity of your e-commerce sales-increase strategy!
Conversion rate

We identify the percentage of users that finished their purchases in comparison to the total number of visitors, according to your investment and sales goals.
Average ticket

We measure the average purchase value of your customers, and we develop up-selling and cross-selling strategies to increase this indicator, therefore increasing the rentability of your strategy along with it.


ROAS

We monitor your budget and its results by keeping track of the return on your investment in advertisements. We analyze the percentage of income acquired in relation to the investment made.
Why apply a strategy to
increase sales in an e-commerce?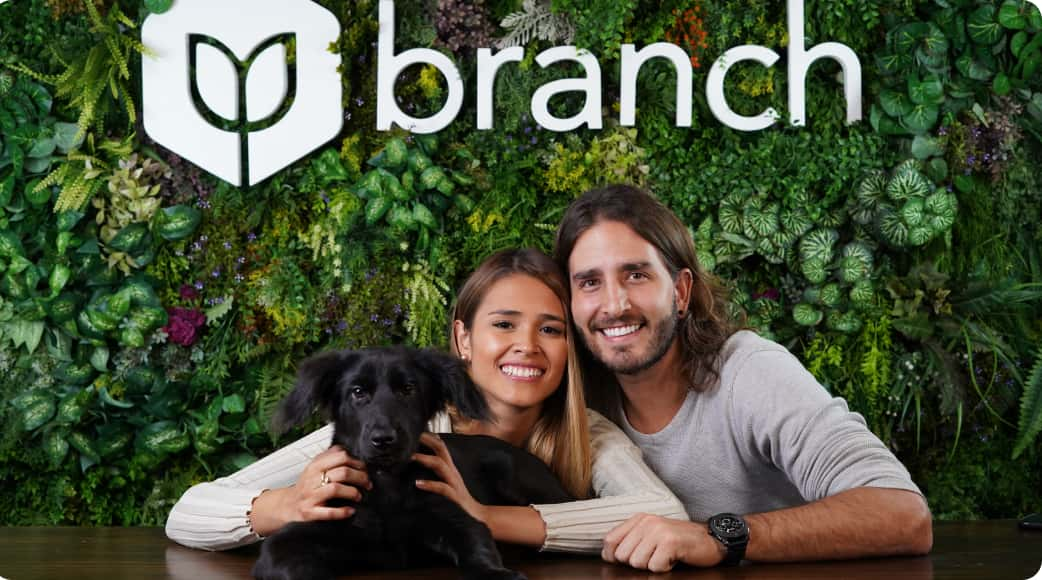 It increases your e-commerce's monthly income.

It improves the average ticket of your online shop.

It reduces the cost of acquisition of new customers.

It increases your customer's purchasing frequency.

To keep track of your budget's results in real time.
Ana Lucía Vélez
Marketing Director - Tourism Field
Social media platforms are essential for my company's field, yet we hadn't found the right tone nor the adequate content type to attract people. The Branch team made a very accurate definition of my Buyer Persona, and were able to connect with their real interests, which is why we now have digital channels that we're making the most out of.
At my company, we had empirically implemented some digital channels to expand our brand. We had opened a website, but we had a very tough time at trying to get visitors and increase our sales on that channel. With Branch, we started working in a very organized and strategic way. They have been very effective at capturing quality leads, and guiding them throughout the entire process in order to close sales. That is when we started to really believe in the digital world as a significant form of income.
Sofía Ortiz
Marketing Director - Tourism Field
We already had a database with many contacts and some lead magnets. However, we hadn't implemented any automations and our content strategy wasn't planned very well. When we came to Branch, they helped us sort our contacts and understand that they weren't all at the same stage. They started creating specific content for each stage, which marked a very important difference in the company's results.
Juliana Carvajal
Marketing Director - Tourism Field
We created a website in an attempt to increase our sales, but we didn't get much traffic. With Branch, we implemented positioning strategies. They started creating content that resonated with our audience, and we also designated a monthly budget for Google Ads campaigns, which have brought very good results. We've earned our investment back, and our rentability has increased a lot.
Ana Lucía Vélez
Marketing Director - Tourism Field
Llegué a Branch sin tener muy claro qué necesitaba, ellos me sugirieron implementar una estrategia de Inbound Marketing para hacer seguimiento a los visitantes de mi página web, ha sido un trabajo muy bueno sobre todo porque los contenidos están muy conectados con las necesidades de cada tipo de cliente y eso hace que la estrategia en general sea muy efectiva.
Stop worrying! It's time to build a strategy to meet your business goals together.
Leave us your contact details and a sales executive will contact you as soon as possible.
Stop worrying! It's time to build a strategy to meet your business goals together.
Leave us your contact details and a sales executive will contact you as soon as possible.