El marketing digital se ha vuelto cada vez más presente y esencial en la estrategia de marketing de una empresa. Es casi una obligación para tu marca estar en las redes sociales y, sobre todo si se trata de una tienda online y estar bien posicionada en el buscador de Google.
Ya existen varias agencias especializadas en el tema y, para encontrar una que ofrezca la asistencia que necesitas, hemos hecho un Top 10 de agencias de marketing digital en Venezuela.
Somos un equipo de expertos en marketing digital que te ayuda a conseguir los objetivos de tu marca. Nos dedicamos a reunir un equipo de seres talentosos que, además, se preocupan por vivir con empatía y equilibrio entre sus esferas profesionales, personales y espirituales.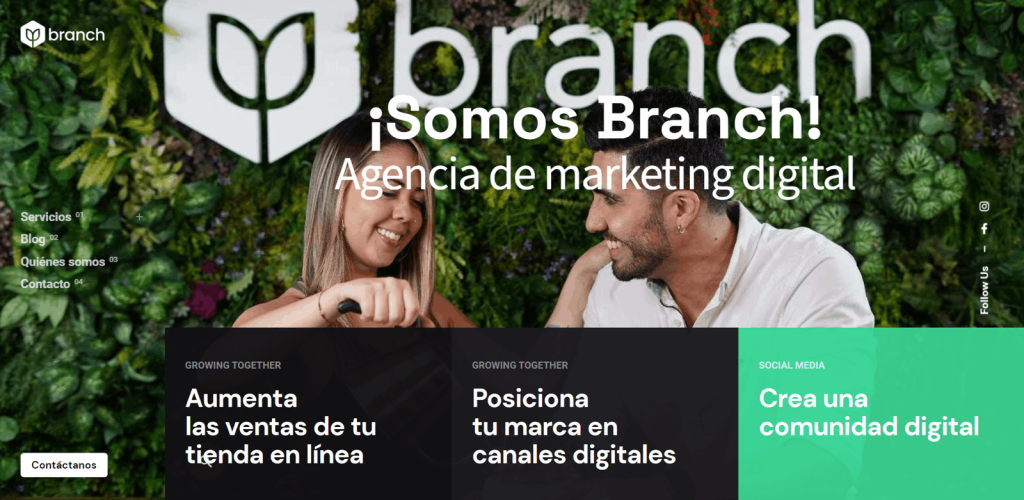 Esta esencia se vive en nuestro equipo interno y la proyectamos en la relación, comunicación y trabajo conjunto con nuestros clientes.
Tenemos más de 13 años de experiencia implementando estrategias de Marketing Digital en más de 15 países junto a un equipo de trabajo de 70 personas y 8 equipos expertos.
Hemos recorrido un gran camino de aprendizajes y creatividad en un entorno con algoritmos y tendencias de consumo cambiantes. Lo que nos ha permitido trabajar en proyectos en múltiples mercados como comida rápida, joyería, textil, ingeniería, moda, finanzas, salud o educación. ¡No tenemos límites!
Servicios:
Positioning in search engines
Inbound Marketing
Digital community management
List building and prospect acquisition
Acquisition and conversion of clients
Strategic branding and brand positioning
Conversion funnels optimization
Analytics and Data Science
Development
Web design
App development
We don't just understand what you have to offer, we capture your brand's identity and values. We communicate the best of you!
2. EM Solutions
EM Solutions es una agencia de marketing digital de ámbito internacional fundada en 2015 con sedes en Valencia y Bolívar.
Su fuerte es el posicionamiento SEO, servicio por el que cuentan con el reconocimiento nacional e internacional, así como ORM (gestión de reputación online de marcas empresas y personas).
Sus principales clientes se encuentran en los sectores de Marketing, finanzas, seguros, empresas de Internet, medios de comunicación, tiendas online, cadenas hoteleras, turismo, formación y universidades.
Servicios:
Posicionamiento web
Mobile marketing y diseño web adaptativo
Diseño de tiendas online
SEO Local
SEM / ADWORDS
Gestión de redes sociales
3. EYSS Development
EYSS tiene más de 15 años de experiencia en el desarrollo de soluciones para industrias como la construcción, la educación, la capacitación, la fabricación y el reciclaje, solo por mencionar algunas. Cuenta con presencia en el Reino Unido, Australia y Venezuela, y trabajan con clientes en todo el mundo.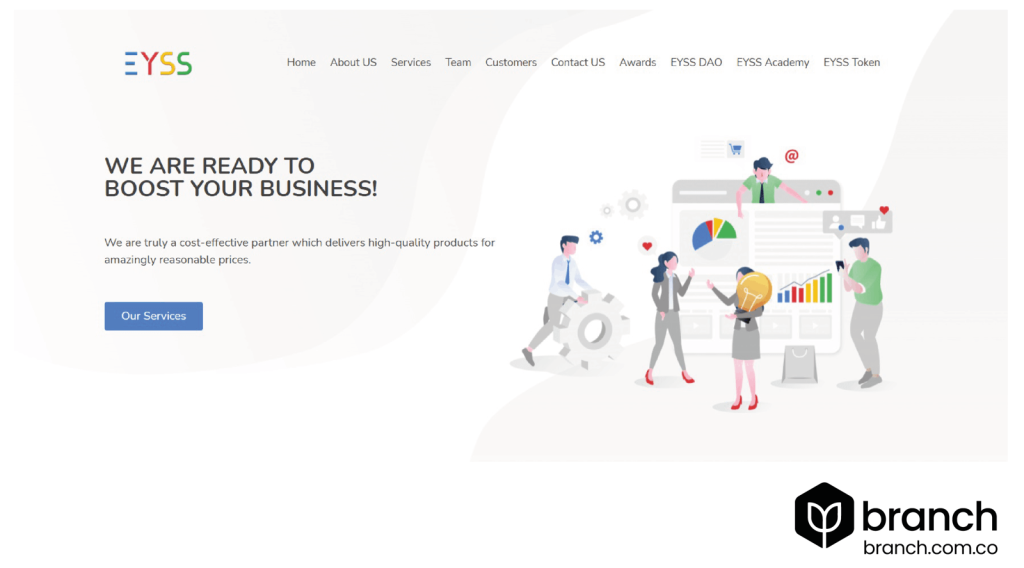 Servicios:
Aumento del personal
Diseño gráfico
Desarrollo web
Publicidad digital
Desarrollo de software personalizado
Consultoría
Desarrollo de aplicaciones móviles
4. Perinola
Perinola es una agencia de marketing digital especialistas en diseño de campañas de marketing en plataformas como Google Adwords, Facebook Business y tienen como objetivo aumentar ventas de servicios o productos a sus clientes.
Su equipo de expertos y especialistas que conforman la agencia digital, diseñan estrategias publicitarias para conseguir clientes directos a empresas en todo el mundo.
Servicios:
Inbound Marketing
Gestión de Redes Sociales
Optimización SEO
Website design
Email Marketing
Diseño de tienda online
Marketing de contenido
App development
5. Softcorp
Softcorp es una agencia Venezolana con más de 10 años de experiencia en el mercado nacional e internacional. Cuentan con un equipo de especialistas que permite ofrecer soluciones de vanguardia, tomando como bandera la calidad, el profesionalismo sus clientes.
Servicios:
Creación de WEBs
Tiendas Virtuales
Social Media
Campañas de Posicionamiento
Marketing de contenido
Linkbuilding
Desarrollo de Apps
6. Mood Agency
Mood es una agencia de marketing digital con presencia en Venezuela y México que acompaña e impulsa a las marcas en el mundo online. Se caracterizan por ser una agencia Cross Media, con ideas frescas y espíritu joven, consiguiendo mezclar lo convencional con lo digital en beneficio del cliente y su audiencia.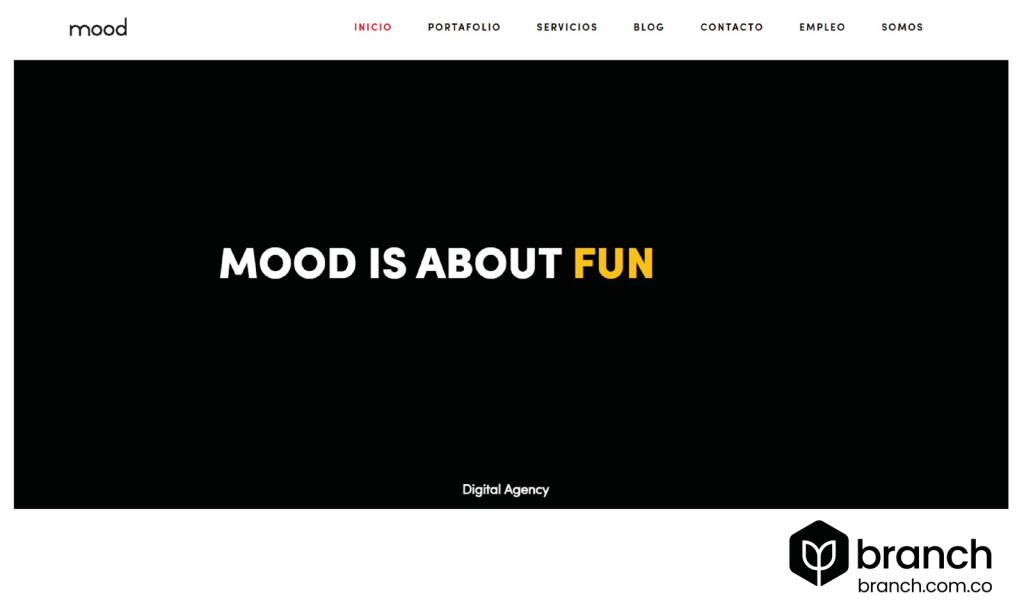 Servicios:
Diseño de productos y servicios digitales
Capacitación
Social Media y marketing de contenidos
Campañas de email marketing
Ads y Remarketing
Diseño de experiencia web y móvil
7. Go Interaction Marketing
Go Interaction Marketing es una agencia de Marketing Digital dedicada a potenciar a sus clientes.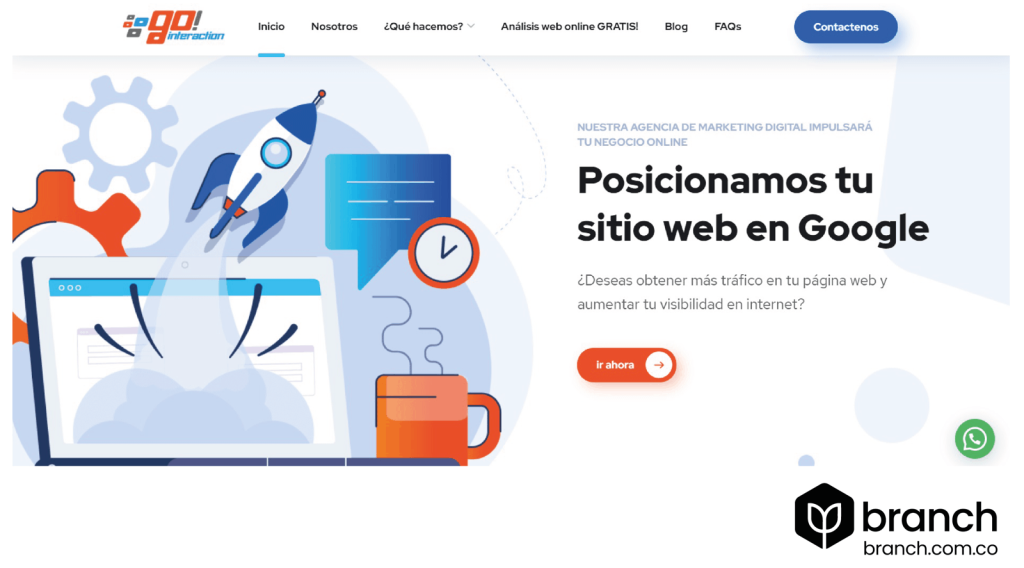 Han trabajado con diversas empresas desde micro empresas hasta grandes corporaciones y nuevas empresas impulsando el tráfico web, conectando con los clientes y aumentando las ventas generales.
Servicios:
Servicios Marketing Digital
Posicionamiento SEO
Desarrollo de Tiendas Online
Diseños y Desarrollo Web
Publicidad
Reputación Online
8. Más que Digital
Más que digital es una agencia con sede en Caracas especializada en Marketing Digital. Cuentan con un completo equipo de expertos que están a la vanguardia de la comercialización, la tecnología, las comunicaciones y las relaciones públicas.
Su fuerte es la Asesoría de Imagen Digital en la Web 2.0 en Venezuela y América Latina.
Servicios:
Posicionamiento web
Asesoría SEO y usabilidad
Asesoría SEM
Analítica
Gestión de denuncias en plataformas web y redes sociales
Networking
Gestión de redes sociales
E-mail marketing
9. Sociappeal
Sociappeal es una agencia de Marketing Digital con sede en Venezuela e Inglaterra. Su staff ha creado páginas webs, administrado cuentas en Redes Sociales y ejecutado campañas en medios digitales con altos niveles de conversión.
En Sociappeal puedes construir tu imagen en línea e impulsarla con servicios integrales y totalmente alineados a otros medios donde tengas presencia.
Servicios:
Branding
Hospedaje Web
Marketing de Contenidos
Desarrollo web con WordPress
Diseño Gráfico Digital
Reputación en Internet
SEO
SEM
Email Marketing
10. Screen Designs
Screen Designs es una agencia de medios digitales, especializada en sistemas de señalización y menús digitales en Venezuela. Desarrollan soluciones digitales a través de su sistema de administración online de contenidos.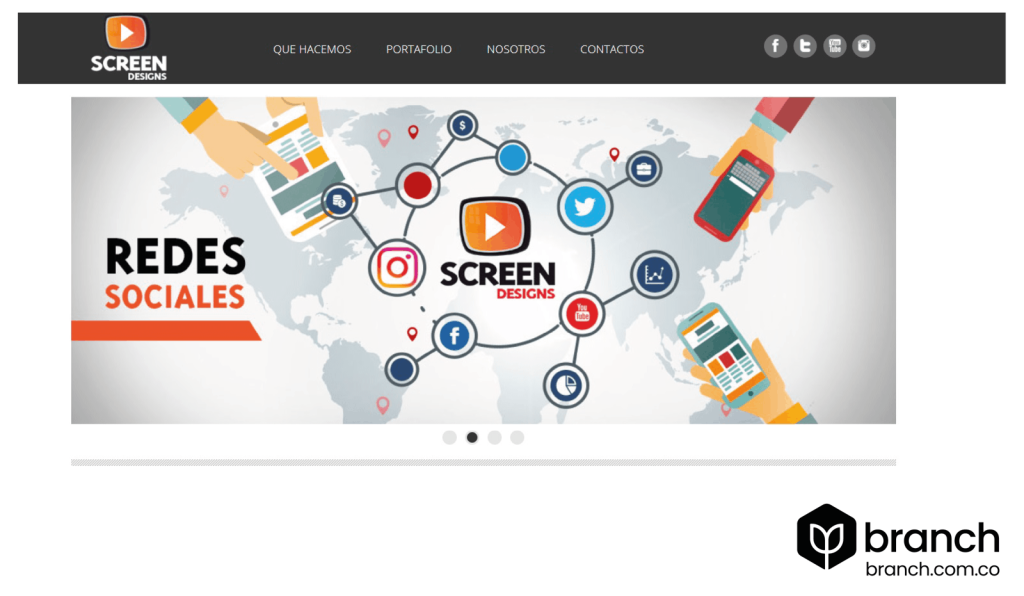 Servicios:
Señalización digital para empresas
Desarrollo de spots en 2D y 3D
Desarrollo de páginas web
Redes Sociales
Relaciones Públicas
Esperamos que este Top 10 de agencias de marketing digital en Venezuela te haya ayudado a encontrar una agencia que pueda satisfacer tus necesidades comerciales. También puedes leer el Top 10 de agencias de marketing digital que hicimos para Argentina, Brasil, Chile, Perú y Ecuador.

Nota importante: las agencias que están presentes en este ranking fueron elegidas con base en investigaciones dentro de páginas especializadas (entre ellas sortlist.com, clutch.co, marketing4ecommerce.net y comunicare.com), valoraciones de usuarios, cantidad de servicios que ofrecen, reputación de clientes y presencia Internacional.