Uno de los pasos más importantes para desarrollar una estrategia de marketing digital es contratar una buena agencia. En este artículo miraremos el top 10 de agencias de Inbound marketing en Chile.
Estas agencias están posicionadas por su trayectoria, reputación online, sus servicios, tecnologías utilizadas, su implementación de estrategias de Inbound Marketing y más. Sigue leyendo para que encuentres la agencia que más se adapte a ti.
Somos un equipo de expertos en marketing digital que te ayuda a conseguir los objetivos de tu marca. Nos dedicamos a reunir un equipo de seres talentosos que, además, se preocupan por vivir con empatía y equilibrio entre sus esferas profesionales, personales y espirituales.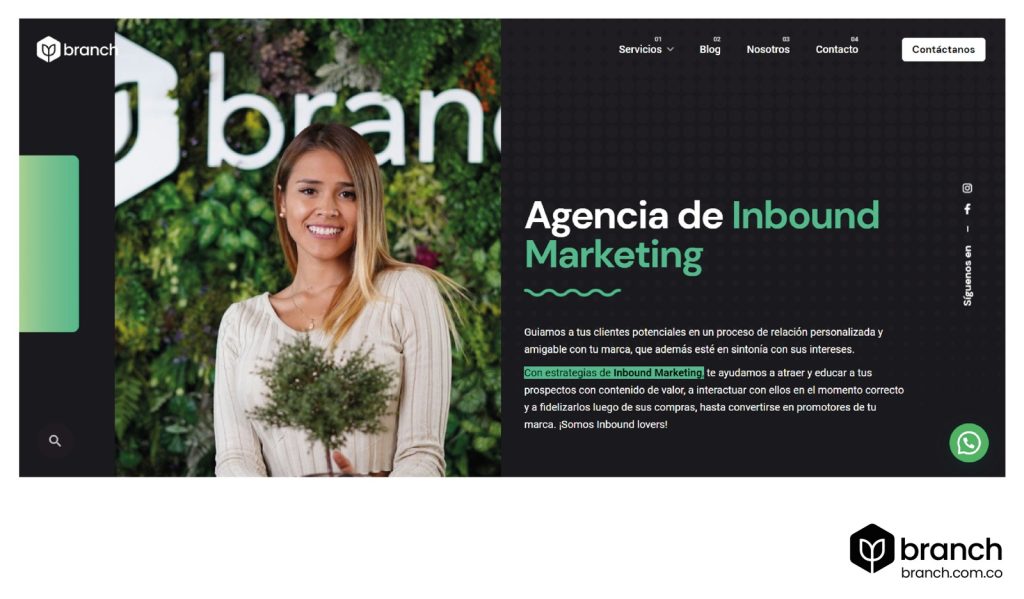 Esta esencia se vive en nuestro equipo interno y la proyectamos en la relación, comunicación y trabajo conjunto con nuestros clientes.
Tenemos más de 13 años de experiencia implementando estrategias de Marketing Digital en más de 15 países junto a un equipo de trabajo de 70 personas y 8 equipos expertos.
Hemos recorrido un gran camino de aprendizajes y creatividad en un entorno con algoritmos y tendencias de consumo cambiantes. Lo que nos ha permitido trabajar en proyectos en múltiples mercados como comida rápida, joyería, textil, ingeniería, moda, finanzas, salud o educación. ¡No tenemos límites!
Services
Positioning in search engines
Inbound Marketing
Digital community management
List building and prospect acquisition
Acquisition and conversion of clients
Strategic branding and brand positioning
Conversion funnels optimization
Analytics and Data Science
Development
Web design
App development
We don't just understand what you have to offer, we capture your brand's identity and values. We communicate the best of you!
2. InboundCycle
Situada en el Hubspot Agency Directory entre las TOP10 del mundo y con más de 10 años de experiencia especializada en inbound, InboundCycle brinda servicios en: Inbound Marketing, Automatización de marketing, Inbound Sales, Inbound Services y ABM.
Son un equipo de más de 100 profesionales repartidos entre España, Chile y Brasil, gestionan proyectos B2B y B2C en más de 10 idiomas, ayudan a empresas de todo el mundo en la generación de demanda.
Servicios:
Inbound Marketing y Ventas
Marketing automation
Inbound sales
Account-based marketing (ABM)
Inbound Candies
3. Lookers
Lookers Inbound / Growth / Consulting es una empresa de estrategia de marketing. Están ubicados en Las Condes, Chile y cuentan con un pequeño equipo. Sus servicios incluyen estrategia de marketing, pago por clic, optimización de motores de búsqueda y marketing en redes sociales. La agencia se lanzó en 2017.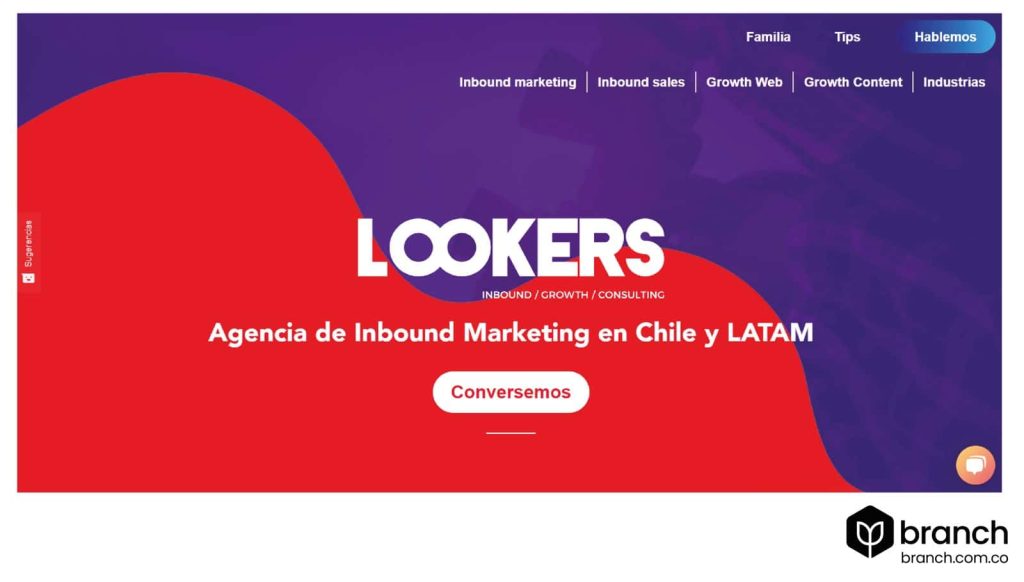 Servicios:
Inbound marketing
Inbound Sales
Growth Driven Design
Growth Content
En Lookers te ayudan a que le saques el máximo provecho a la inversión que estás haciendo en marketing a través de la constante medición de KPIs y la optimización de la estrategia basada en la data, la cual, nos permite demostrar el ROI que están logrando.
4. Adity
Adity Agency es una agencia de marketing digital y Partner Premier de Google, que utiliza la tecnología para generar resultados exitosos y medibles a través de Internet para los clientes, focalizándose en que cada visita a tu sitio web se convierta en nuevas oportunidades de negocio.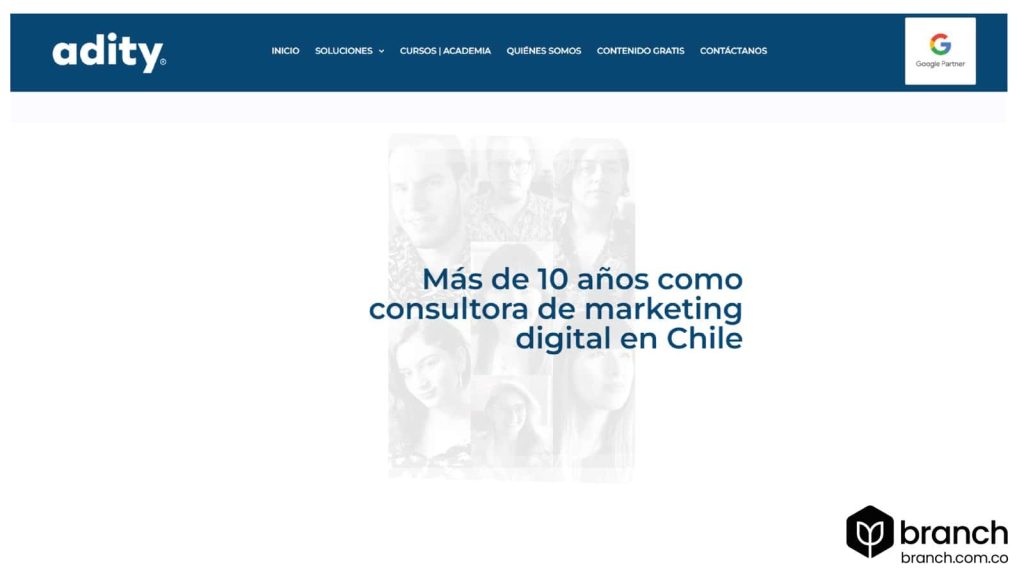 Sus servicios incluyen estrategia digital, marketing por correo electrónico, pago por clic y marketing en redes sociales.
Servicios:
Optimización de campañas, e-Commerce, publicidad en redes sociales, email marketing, ventas y CRM, diseño de sitios web administrables, landing pages.
5. Black & Orange
En blno Group ofrecen servicios de transformación digital que se centran en estrategias de crecimiento con objetivos claros que buscan aumentar la captación de prospectos en las empresas.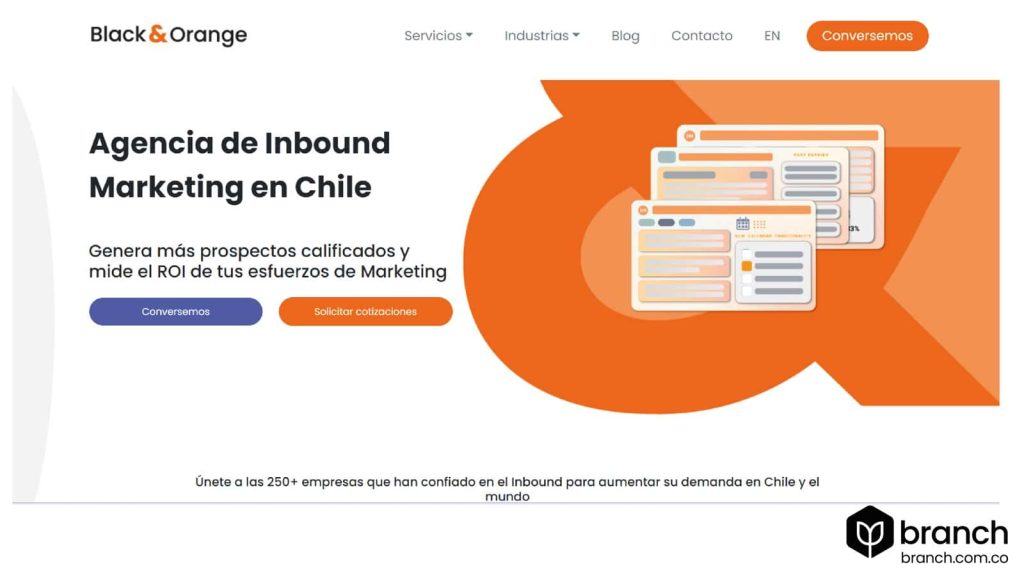 Son especialistas en giros como: escuelas, universidades, logística, transporte, recursos humanos, energías renovables, software, y empresas de servicios o B2B (Business to business).
Servicios:
Inbound Marketing
Inbound Sales
Inbound Service
Industrias:
B2B
Construccion y Bienes Raíces
Educación
Retail
SaaS
Sector Financiero
6. Awtana
Awtana es una agencia de marketing digital con más de 15 años de experiencia. Están especializados en tratar con e-commerce, transportes y bienes raíces, tienen mucha seguridad en sus resultados, tanto que incluso ofrecen una garantía de conformidad, por lo que si estás buscando probar una agencia nuevamente, ellos pueden ser tu mejor alternativa.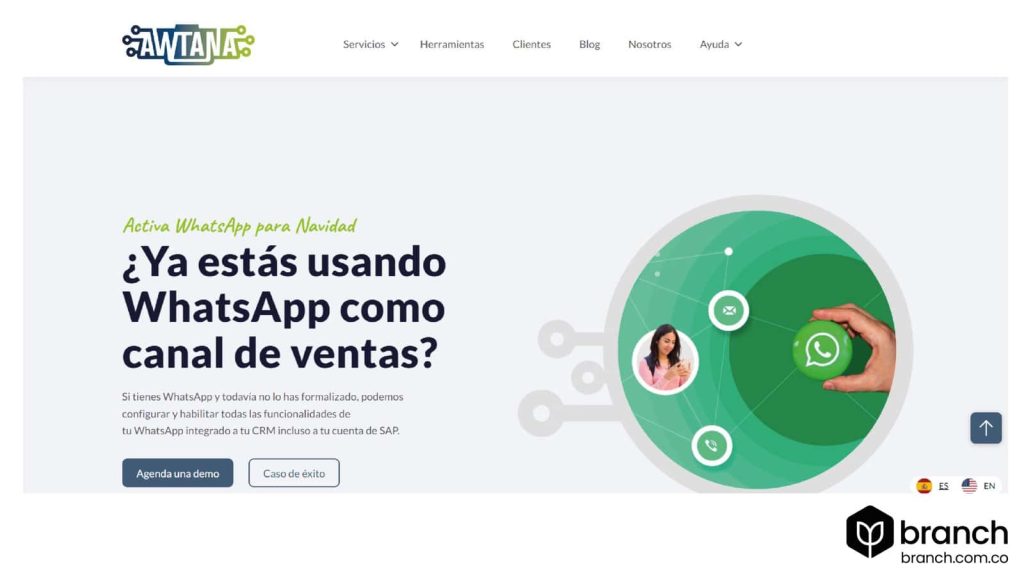 Servicios:
Diagnóstico y Pronóstico
Licitación de proyectos tecnológicos (RFP)
Gestión de Proyectos
Implementación Estrategia Inbound
Automatización de campañas de email marketing
Desarrollo y diseño Web
Community Management
SEO y SEM
Formularios
Chatbots
7. Maad
MAAD, una empresa de estrategia digital, está ubicada en Providencia, Chile establecida en el 2015. Se centran en la estrategia digital y el diseño web.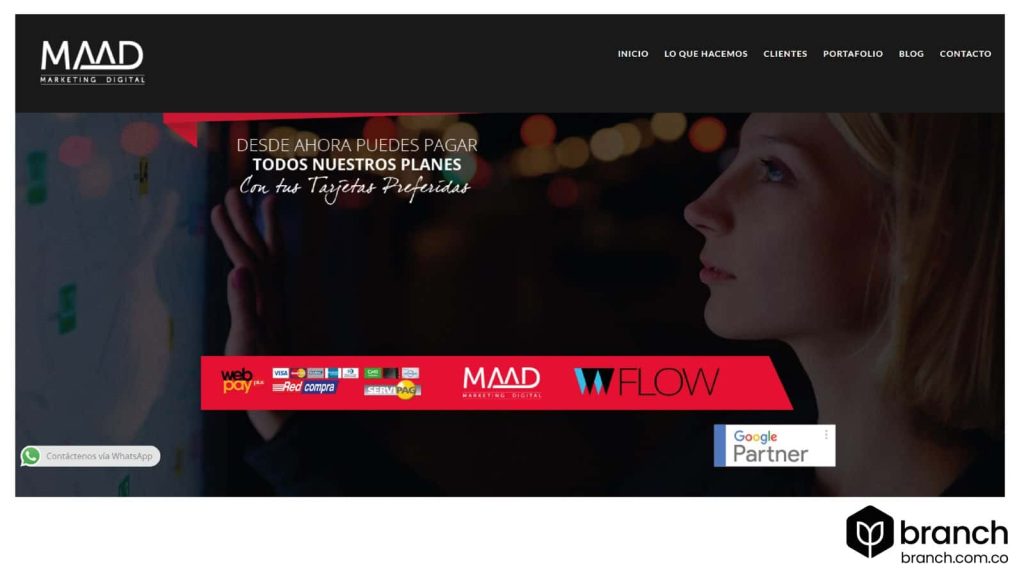 Tienen 6 años que son partners de Google y Facebook. Sus colaboradores están entrenados y capacitados para generar tráfico de calidad a los canales de ventas utilizando las últimas tendencias y herramientas del mercado.
Servicios:
Posicionamiento Web
Google Ads
Diseño Web
Community Manager
Inbound Marketing
Facebook Ads
Reputación Online
8. Cebra
El equipo de Cebra trabaja de la mano con sus clientes para establecer objetivos reales y medibles y después implementar la estrategia capacitando a los equipos de ventas en el uso de HubSpot. Este sistema de trabajo le ha permitido recaudar en 6 años de trayectoria con más de 50 clientes, desde sus oficinas en Santiago de Chile.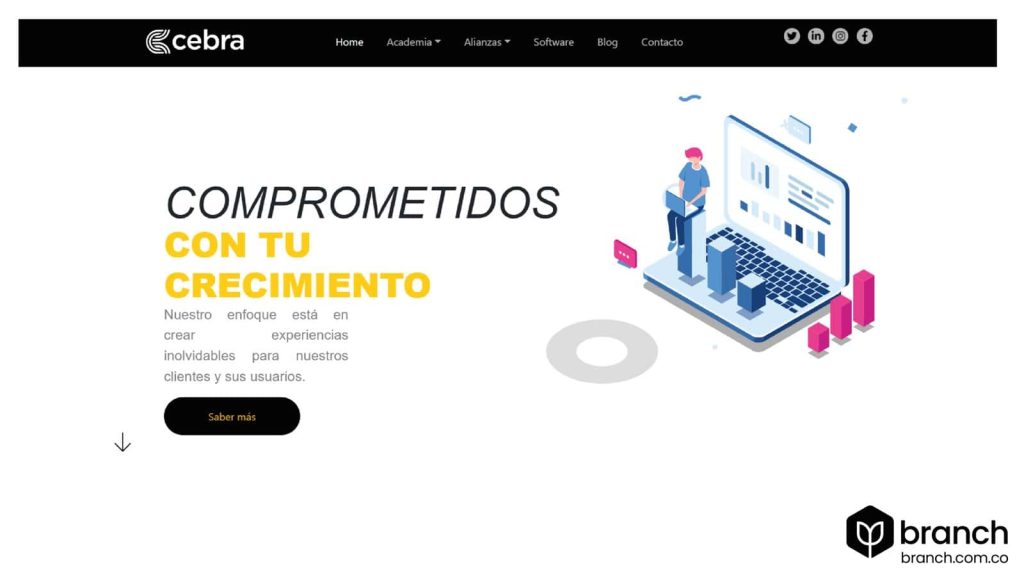 Si te interesa potenciar el crecimiento de tu empresa junto a una agencia digital con estas características, Cebra puede ser una buena opción para ti.
Servicios:
DIGITAL MARKETING
Inbound Marketing
Demand Generation
Social Growth
Desarrollo Web
Inbound Sales | CRM
9. Webketing
Webketing es una agencia de crecimiento digital ubicada en Santiago. Cuenta con un equipo completo, busca ser innovadora y evitan cortar camino con atajos rápidos. Generan soluciones que potencian el crecimiento de tu empresa para que logres tus objetivos comerciales a través de estrategias Inbound.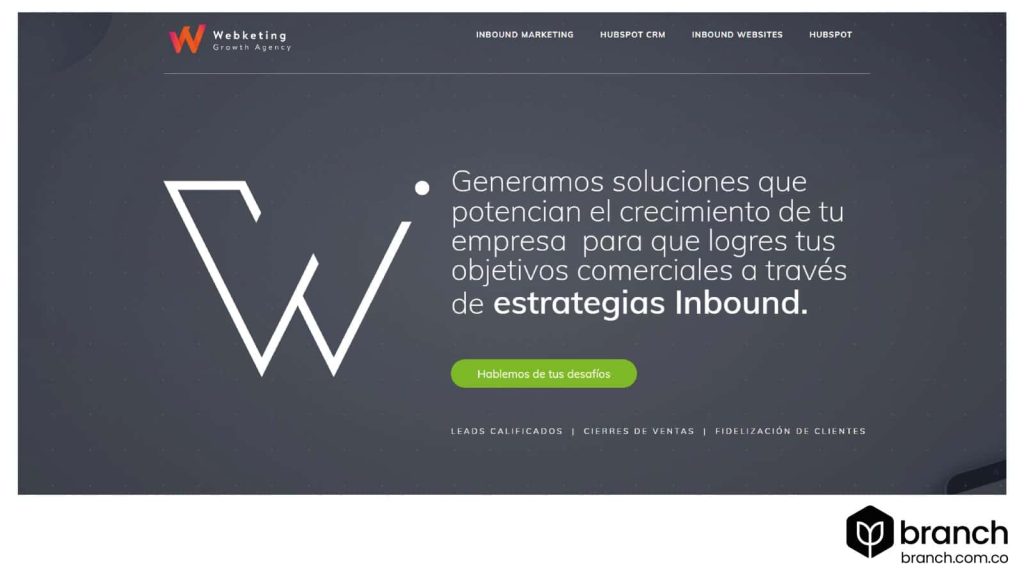 Servicios:
Inbound Marketing
Inbound Sales
Inbound Websites
Implementación de Hubspot
10. Loup Marketing Digital
Loup Marketing Digital es una agencia de marketing digital con experiencia nacional e internacional que cuenta con dos líneas de negocio. Buscar, desarrollar e implementar nuevos proyectos y marcas innovadoras para el mercado chileno.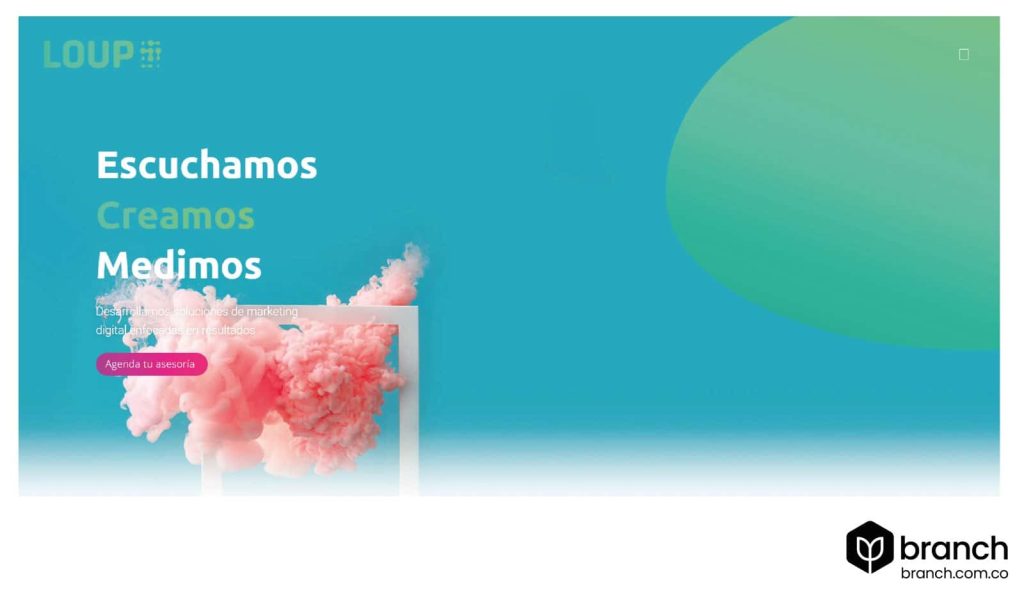 Además de crear y apoyar el departamento de marketing de tu empresa, a través de un servicio digital integral que te permite monetizar tu negocio y posicionar tu marca.
Servicios:
Media Paid
Inbound Marketing
Marketing Automation
Esperamos que este Top 10 de las mejores agencias de inbound marketing en Chile te haya ayudado a encontrar una agencia que pueda satisfacer tus necesidades comerciales.
Nota importante: las agencias que están presentes en este ranking fueron elegidas con base en investigaciones dentro de páginas especializadas (entre ellas sortlist.com, clutch.co, marketing4ecommerce.net y comunicare.com), valoraciones de usuarios, cantidad de servicios que ofrecen, reputación de clientes y presencia Internacional.